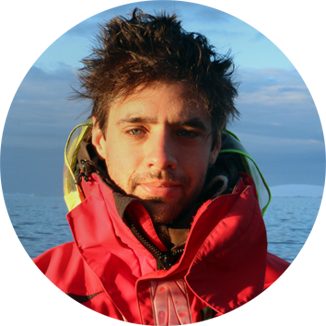 Enjoy prime wingfoil lessons in Portugal with my tailored teaching method.
Learn to wingfoil in flat water and reliable wind near Lisbon : it's safe and fun for all !
Florian, your instructor.
What is wing foiling ?
Wing foiling is a wind-powered water-sport offering the amazing ability to fly over water.
A triangular inflatable sail held by two handles will allow you to harness the power of the wind. Just release one hand and the pull stops instantly. Put it back on and you'll start moving again at your own pace. Under your feet, you'll have a board big enough to make you float. Underneath it, a mast connects the hydrofoil. This airplane-shaped device flies under water making the mast and the board hover. With practice, you'll learn to master this feeling of endless gliding perfection.
In my opinion, wing foiling rules out the stressful, tiring, and inconvenient elements of both wind surfing and kite surfing. It really is something new, accessible, and fun. No need for great arm strength or bulky gear like in wind surfing. No uncontrollable amount of power, gusty coastal winds or space consuming kite lines as in kite surfing. Just a wing, a foil, and you.
Who is wing foiling for ?
The sport can be practiced smoothly or with greater intensity. Whatever your aspirations, you can start wing foiling as long as you feel comfortable enough in the water and can swim a little. You also need to weigh over 40 kilos and be at least 7 years old.
If you've always dreamed about riding a hydrofoil then my tailored wing foiling lessons are the way to start.
How do wingfoil lessons go ?
My wingfoil school only offers group wingfoil lessons (maximum 4 students) with individual radios, insurance, and a rescue boat service included. I believe it's the most efficient yet economic way to learn. You can either book the whole equipment for yourself or share it with one friend. If the wind doesn't show up, we also offer towed hydrofoil lessons so you can keep improving.
Using my 25 years of sailing experience, I poured my heart into developing the best teaching method for my wingfoil school. During every wingfoil lessons, I will personally tailor all exercises to fit your unique way of learning. This is how you'll acquire advanced skills in a safe, fun, and efficient way.
Once booked in, you will be contacted the day before your lesson to set up a meeting time. We always try to schedule wingfoil lessons at the best possible time of the day according to the latest wind forecast. We then meet right on the spot and start wing foiling at beautiful Ponta do Espichel in Obidos lagoon natural reserve.
The different wingfoil lessons
Group wingfoil lessons
Shared equipment
Learn by sharing a set of gear with one friend only
35€
/

per student /per hour
PRICE INCLUDES

Insurance

Rescue boat

Shared radio

Equipment & wetsuit

MAXIMUM 4 STUDENTS
Group wingfoil lessons
Private equipment
Learn to wing foil with an individual set of gear
45€
/

per student /per hour
PRICE INCLUDES

Insurance

Rescue boat

Individual radio

Equipment & wetsuit

MAXIMUM 4 STUDENTS
Towed hydrofoil lessons
Shared equipment
Learn flying a hydrofoil behind a dinghy
90€
/

per student /per hour
PRICE INCLUDES

Insurance

Rescue boat

Tow dinghy

Equipment & wetsuit

MAXIMUM 2 STUDENTS
Why learn to wingfoil in Portugal with Wingfoil Now ?

A passionate and experienced instructor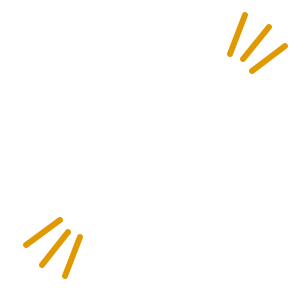 Latest and safest equipment on the market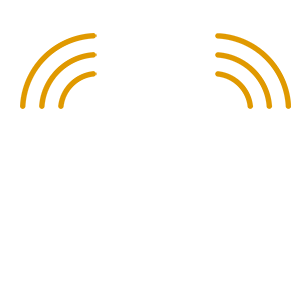 Comfort of personal radio, insurance, and rescue boat
The tailored wingfoil teaching method
My teaching method is composed of step-by-step exercises designed to break down complex skills into accessible motions.
Depending on your strengths and weaknesses, I will tailor the best succession of training drills to help you improve safely and quickly while having fun. The specific exercises I developed all fall into one of the following fundamental steps:
1. SPOT, WIND, AND GEAR ASSESSMENT
2. HANDLING THE SAIL WITHOUT A BOARD
3. LEARNING THE MAIN SAFETY SKILLS
4. MOVING YOUR BOARD & WING AROUND
5. SAILING ON A BOARD WITHOUT FOIL
6. BALANCING AND RIDING A HYDROFOIL
I will apply my tailored method to boost your learning curve whether you take private equipment wingfoil lessons or shared equipment wingfoil lessons.
The ideal location for your wingfoil lessons in Portugal
Obidos lagoon is one of the largest in Portugal. Its flat water and year-round reliable wind make it a water-sports heaven. Even better,  its shallow water areas  are especially suitable for beginners and to establish a wingfoil school. Getting your first wing foiling lessons here with us will  kick-start your progression.

Flat water simplifies balance increasing progression

Year-round reliable wind allow more practice time

A vast spot brings comfort and allows better focus